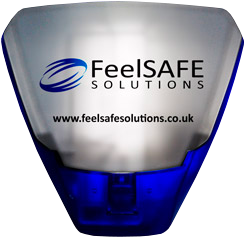 We're FeelSAFE Solutions Ltd and we pride ourselves with being one of the Northwest's more approachable and efficient Security Systems Providers and Installers.
Based in Liverpool Merseyside we design, supply, install and maintain all aspects security systems. These include Intruder and Burglar Alarms, CCTV, Access Control, Fire Alarms, Wireless Technologies and Off-Site Monitoring.
Skills and Experience
Our multi-skilled qualified engineers are here 24/7 365 days a year with over 15 years experience.
All our works are carried out to the highest standard and kept in line with current regulations. We are happy to work in all environments from domestic and retail through to industrial and commercial. We like to think we do things well here at FeelSAFE and our clients think the same. Why not claim your FREE site survey today and we promise the first thing we will install is trust.
Have a good look around our website and our security systems or even better contact us today! So give us a call now and see how we can help you – even if it's just to grab a bit of free advice!