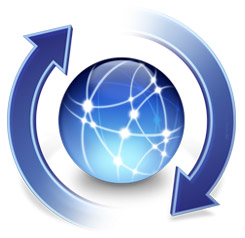 All of our monitoring systems can also be installed using wireless equivalents. Choosing wireless has lots of benefits, from less disruption for the customer and little or no cabling through to installation times and cost.
Even if you've just finished decoration or even just forgotten to include security cabling in your schedule, then don't worry as going wireless gives you the option to still be secured. Today, wireless technology has what it takes to be reliable and efficient.
All FeelSAFE Solution's system installations can be set up for being remotely monitored and controlled via yourself or a fully manned control centre. Whether it be text and speech dialling via your Burglar and Fire alarms, remote cctv operation or access control needs through to CSL Dualcom and BT Redcare police and services response for insurance needs, we can offer it all. This can all lead to a more complete system for the customer, hopefully giving you the edge over other system users.